Composite doors. The future is now.
Composites are the very latest in external door design. They are tough, secure and built to a very high energy efficiency specification. The colour lasts as long as the door does. And you can customise them too. What's not to like?
At Woodstock Windows, we have been busy telling all our customers that composite doors are the future! They are the latest in door design and provide you with a front door that looks good and is built to last. With a little bit of maintenance (ie oiling the hinges) this type of door will last you many years before you need to think about its replacement.
Our composite door range is available in multiple design and colour options, and the beauty of the product is that the colour will last as a long as the door. All you will need to do to keep it looking brand new is wipe it down with a damp cloth. It's also tough, secure and built to a very high energy efficiency spec. Our composite doors come ready to customise too. You can choose from a whole variety of furnishings (including handles, letterboxes and numbers), to reflect your personal style.
We know what we're talking about. We have been supplying quality doors to satisfied customers across the North Devon region for many years - from houses in Barnstaple, Bideford and Braunton to residences in towns and villages such as Ilfracombe, Georgeham, Croyde, Combe Martin and Lynton. Composite doors are just one of a range of door models that Woodstock Windows offers amongst its range which also includes patio, bi-folding and residential doors.
What makes composite doors different, and why should you consider fitting them into your home?
We appreciate that many customers still crave the aesthetic qualities of wooden doors but also appreciate the problems that come with wear and tear and the constant battering that comes from the North Devon weather. UPVC doors offer an economical alternative to wood as they provide a durability and weather toughness, however the plastic appearance is off putting for some people.
Think of composite doors as a happy medium. They come with all the functional practicality of UPVC, with a finish that brings an aesthetic more in keeping with a wooden door. Composite door models are built to last, thanks to the combination of materials used in their construction, and are recognised in the industry as setting the benchmark for high standards.
At first glance they look like wooden doors, but unlike the real thing, they are able to withstand whatever the North Devon weather throws at them. Thanks to the blend of materials composite doors are strong and come with design locking to provide a standard of security for your home that you can trust in.
As well as a durability (which also extends to resistance to wear and tear, as composite doors are strong enough to repel the sort of bumps and dents that come with constant use) there are other qualities to consider such as thermal insulation. Anybody who has had the unfortunate experience of living with a draughty front door will know just how much heat can be lost through it.
Front and back doors are parts of our house that we use many times a day, but rarely stop to think about. We rarely treat them gently and rely on them to keep us safe and secure from whatever is 'out there'. Effectively the gate to an Englishman's (or woman's) castle your front and back doors are worth investing in. Our advice is to go composite!
Composite Doors Collection
The composite door range available from Woodstock covers a wide range of designs including arch, grill, full panel and angle designed windows. With a full range of designs available, there is a door to suit every property with the added benefit of composite construction.From the contemporary 3 square minimalistic design to the traditional cottage and 1930's styled sunburst designs, there is something for every property.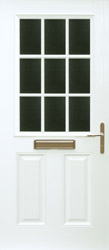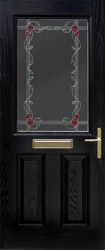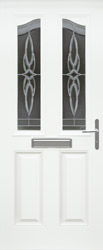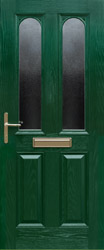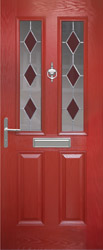 2 Panel 1 Arch
2 Panel 1 Grill
2 Panel 1 Square
2 Panel 2 Angle
2 Panel 2 Arch
2 Panel 2 Square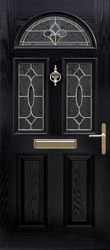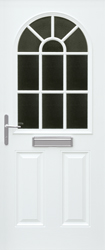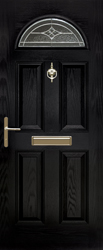 2 Panel 2 Square 1 Arch
2 Panel 4 Square
2 Panel Sunburst
3 Square
4 Panel
4 Panel 1Arch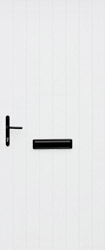 4 Panel 2 Square
4 Panel Sunburst
4 Square
6 Panel
Circle
Cottage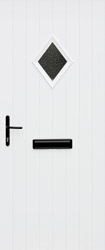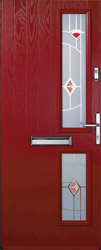 Diamond
Half Glaze
Twin Side
Composite Door Knockers Collection
All of our composite doors are fully customisable with the range of door knockers below. Just choose your door knocker and we can supply the door with the knocker fitted. these are available in black, chrome, gold and hgraphite with or without spyholes for additional security.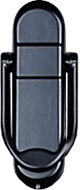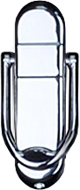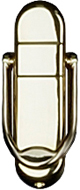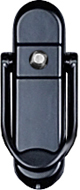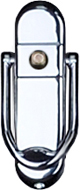 Black
Chrome
Gold
Spyhole - Black
Spyhole - Chrome
Spyhole - Gold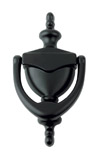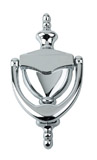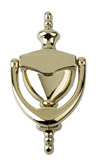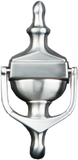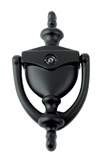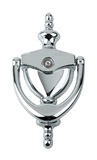 Urn Black
Urn Chrome
Urn Gold
Urn Graphite
Urn Spyhole Black
Urn Spyhole Chrome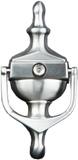 Urn Spyhole Gold
Urn Spyhole Graphite
Composite Door Handles, Locks and Letter Boxes
Once you have chosen your door knocker, have a look through our range of composite door handles, locks and letter boxes. These are also available in a range of colours to match your door handle with standard and contemporary designs available.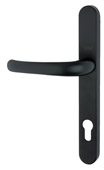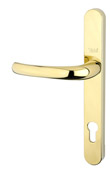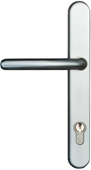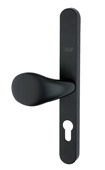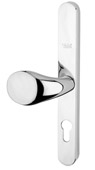 Handle Black
Handle Chrome
Handle Gold
Handle Graphite
Leverpad Black
Leverpad Chrome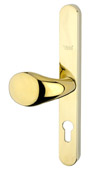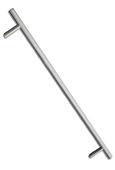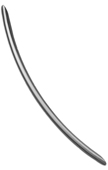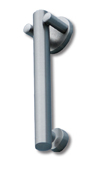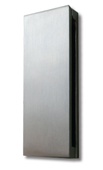 Leverpad Gold
Long Bar
Long Bow
Short Bow
Bar Knocker
Square Knocker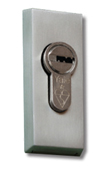 Oval Escutcheon
Square Escutcheon
Central Knob
Square Handle
Letterplate Black
Letterplate Brushed
Composite Door Styles
Stunning in simplicity and design, ultra modern and energy saving solution.
The most cost effective way of opening up your garden to your home.
Woodstock is one of North Devon's leading retailers of external doors for the home.
Happy Customers
Mrs Bowden and I have decided to write and express our extreme delight and enormous pleasure with the end result of your Company's hard work. To say that we are pleased is a gross understatement. From the very first visit of your Salesman to our home, and his complete acceptance of what we wanted, followed by the survey visit from Brian, and ending with the first class and excellent workmanship of your two fitters. It has been a delight to witness and accept. We can only say that the overall appearance of our home has been transformed. Once again a BIG thank you.
Yours,
Mr & Mrs Bowden
Mr & Mrs Bowden , Barnstaple