A Window On North Devon - Episode Nine - Seadog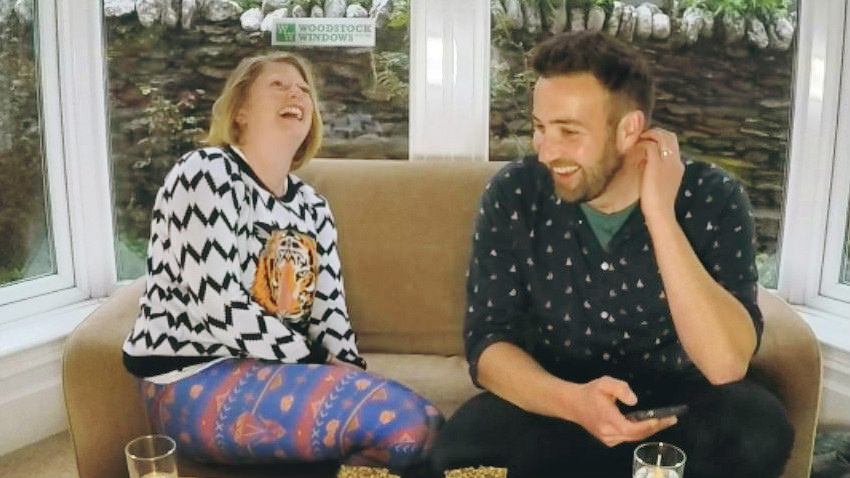 This podcast with local seafood specialists Seadog is possibly our most chaotic so far and the reason for that is because we broadcasted it live on our Facebook page and invited questions form the wider public. But with all the audience participation and spontaneity it made for a very fun and exciting show and as always Beth and Jim took it all in their stride.
During the show we talk about smelling of fish, what the Seadoggers have planned for the future, the challenges of sourcing fish locally and they clear up any confusion over the origins of their fish burger. Also our Jim fails to ask a question to Beth and we may never find out what the question was, but he still remembered to find out what their favourite thing about A361 is.
In a Window on North Devon first we get fed with Beth and Jim bringing in a lovely Middle eastern inspired salad along with a taste test of two different ceviche made with south coast bream. We are happy to report that it was supper tasty and we ate it all up once the recording had finished.
To discover out more about Seadog, sign up to their newsletter or to find out where you can eat their food go to their website www.seadogfoods.co.uk
Don't Miss A Thing
We like to keep our customers and friends in the know about news, offers and of course our latest podcasts. To make sure you're kept in the loop sign up to our newsletter.
We're not your usual window company, we don't spam you with the unwanted hard sell, nor will we ever sell or even give away your information,
Tale a look at our Privacy Policy to make sure your details are in safe hands.
About Us
Established in 1986 and operating from the same premises ever since, Woodstock Windows is a family based business based in Ilfracombe, North Devon